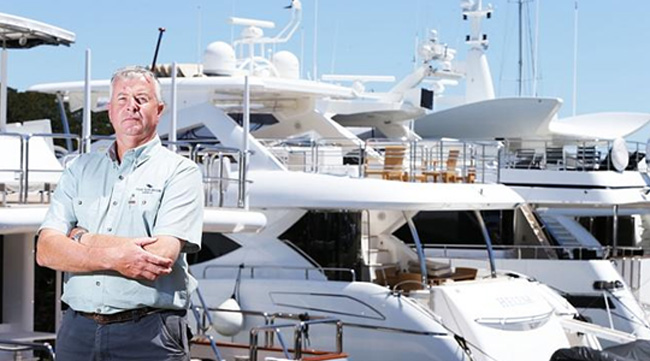 02 June 2016
Major Yacht Services, assisting Superyachts into Australia since 1997
Geoff Majer, managing director of Major Yacht Services has assisted over 750 superyachts on their visit into Australia.
"It's been incredible to witness the growth of the Superyacht Industry in Australia over the years" Says Geoff Majer, "Especially in the desire for foreign flagged commercial yachts wanting to charter in Australian waters. Whilst previously possible, the cost to implement restricted interest and drove business into the Pacific or New Zealand."
Thankfully the regulations have relaxed and foreign vessels can now charter in Australia under the temporary licence issued under the newly released Coastal Trading Act 2012
Under this agreement Major Yacht Services can establish all of thenecessary permits from the various departments and can arrange the taxation collectionfor GST on the Yachts behalf
CEO of Superyacht Australia, Maryanne Edwards advises visiting yachts "to ensure you get it right and don't make any errors we strongly recommend using an Australian agent"
"This is great news for the Superyacht industry in Australia" Says Geoff "and Major Yacht Services will continue to assist as an agent to foreign charter & private yachts to ensure a memorable, stress free & cost effective visit into Australia"
The team at Major Yacht Services offer a full range of services from Charter Assistance, Cruising Advice, Custom & Immigration Clearances, Berth Options, Fuel, Duty free parts, Crew placement & Visas.
"Australia was a new territory for us" Says Andrew Lawrence, Captain of MY Secret (82M) "Having your agency at our beck and call, made a huge difference to our operation. From advice on local laws to assisting with restaurant reservations, pilots and berths to planes and helicopters in the Whitsundays, we recommend Major Yacht Services to all yachts that travel to Australia"